EarthDesk Support
Please review this page before contacting us for support.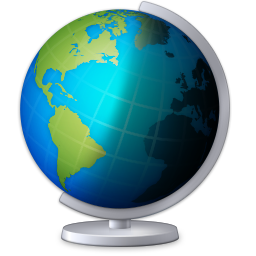 Version 7.2
Released December 16, 2018
Please make sure you are running the latest version of the software. For 64-bit Windows 7 or newer.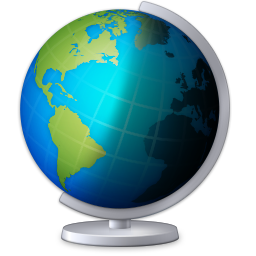 Version 7.2
Released December 16, 2018
Please make sure you are running the latest version of the software. For 32-bit Windows 7 or newer.
DATA SUBSCRIPTION NOTICE
The data format of Earthquakes, Tropical Storms and the ISS tracking has changed. If you are running EarthDesk 7 for Windows, you must install the free update to 7.2. Older versions will no longer be able to update or display these data feeds.
Frequently Asked Questions
VISUALS
Why does EarthDesk have an area that is darker?
That's where it's totally dark, with no moon. The lighter area is where the moon is shining, and the brightest part is full daylight.
You will see this change throughout the month as the moon waxes and wanes. The intensity of the moonlight will change with the phase of the moon and is most prominent in highly reflective areas, such as the sands of North Africa.
The shape of the dark area also changes, becoming more vertical near the equinoxes and more diagonal near the solstices.
In the Globe projection, you will see wedges of sunlight, total darkness and moonlight, which is how it actually looks from space.
If the power goes out in a major city, will I see it happen on EarthDesk?
No. The city lights are static photos. Only the clouds are updated regularly.
Why does EarthDesk show lights in the Sea of Japan?
Those are fishing boats. The Japanese eat more seafood than any other nationality and the fishing boats need to be on the sea all night to get the morning catch.
What other cool and interesting things does EarthDesk show?
You can see lights along the Nile River, from Aswan Dam to the Nile Delta.
You can see the brightly lit highways linking Dubai, Abu Dhabi and Al-Ain, in the United Arab Emirates.
You can see cooking fires in West Africa and Myanmar (Burma).
You can see a sharp contrast in the amount of light coming from South Korea versus North Korea.
You can watch hurricanes, cyclones and typhoons form, grow and head towards land.
You can see the ash from major volcanic eruptions. (It tends to be yellowish in color.)
Write to us and tell us your favorite things to see on EarthDesk!